1970 Chevrolet Camaro 'INFERNO'
Owner: Nick Relampagos
Taking classic cars to the next level is nothing new in the world of pro-touring. Cars are modified, improved upon and brought to extremes that the original engineers would have never thought possible when originally constructed.
So when you see them running down your favorite section of super-slab or on display at a show, what you're actually viewing is the mechanical persona of the individual behind the wheel.
At first glance you might think that this is just another modified second-gen Camaro. However under all of that stunning orange paint is a fire-breathing bulldog of a car that's been constructed by owner Nick Relampagos.
Built to compete in the Optima Ultimate Street Car Challenge Series, this 1970 Camaro was constructed to go up against some of the best street cars on the planet. Under the hood lives a 6.2L GM LSA V8 that's been massaged with some go-fast goodies to the tune of around 670-hp.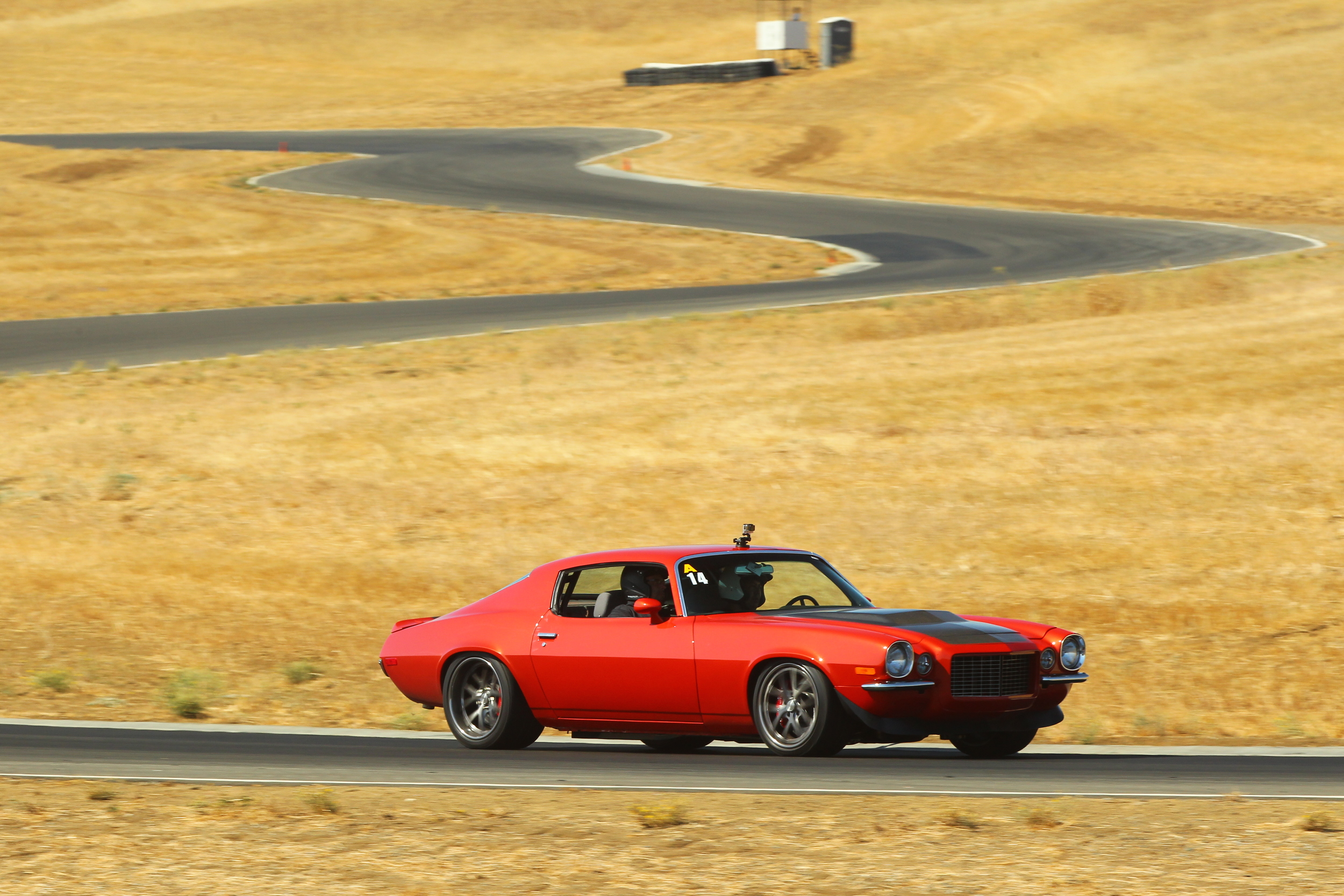 Carbon fiber body panels from Anvil Auto Inc, helped shed around 200lb and those massive 18x12 rear hoops wearing 335/30-series tires get their power through a Tremec T56 Magnum six-speed transmission. Look closely and you'll notice that Nick has also left all the original chrome intact because of, well, nostalgia.
Making a second-gen Camaro handle is not as easy as it seems which is why everything underneath the car was ditched in favor of a modern four-link rear suspension and a coilover shock set up.
But the best part about this car is that Nick drives it all the time. This is not a garage queen or some lawn ornament that was built to impress others. 'This is a build I can admire for years and constantly improve on,' Nick says.
'I've had a love of cars since 1969, when I was four years old, playing around in my uncle's 1959 Bel Air. The fun, challenge, pride, accomplishment, camaraderie and people you meet along the journey of building a car is why we all do it.'
Here at The House of Muscle we 100 per cent agree with Nick's sentiments.
WHEELS / TIRES:
Forgeline 18x10, 18x12 VX3C wheels
BF Goodrich Rival S 275-35/18 335-30/18 tire
REAR END + GEAR RATIO:
Factory 12 Bolt rear end 3.73 gear ration
Eaton Posi Unit w/Moser Axles

SUSPENSION:
Speed Tech Control Arms and AFX Spindles and F&R swaybars
Ride Tech Four Link Rear Suspension
F&R Ride Tech Coilover shocks
Subframe Connectors and Front chassis brace
MODEL:
1970 Chevrolet Camaro 'INFERNO'
ENGINE:
GM Performance 6.2L LSA Engine
Synergy Performance Tune 670 RWHP
Lingenfelter Forged Pistons and Rods, Factory Forged Crank
Lingenfelter Balancer and 2.8" blower pulley
Injector Dynamics ID850 injectors
Synergy Performance Custom Grind Cam
Brian Tooley Springs, Lingenfelter retainers and locks
ARP Head and Main studs
Stainless Works Headers, 3" mandrel bent exhaust and Hooker muffler
Exhaust: TTi 1 7/8" headers ceramic coated, 3" X-pipe exhaust w/Dynomax SuperTurbo mufflers
TRANSMISSION:
Tremec T56 Magnum 6 Speed Transmission
Aluminum Driveshaft
BRAKES:
C6 Z06 6 piston front and 4 piston rear brakes, 14" rotors